I though I would show off my latest projekt;
Projekt AnA
I have an Audi S8 which I gassed and did a couple of threads. The instalation thread being
Here
I have had my 98 S8 for 3 years now and still don't even think of changing it. I am however a serial modder and I have found myself on a number of occasions with the car in bits and a journey to undertake; both mutually exclusive. When my engine went west on a trip up to Yorkshire I ended up buying and installing a replacement engine.
What this meant is that I ended up with one of these:-
Which I did this to:-
Having done that and found 16 of these:-
I gave the heads to this nice man: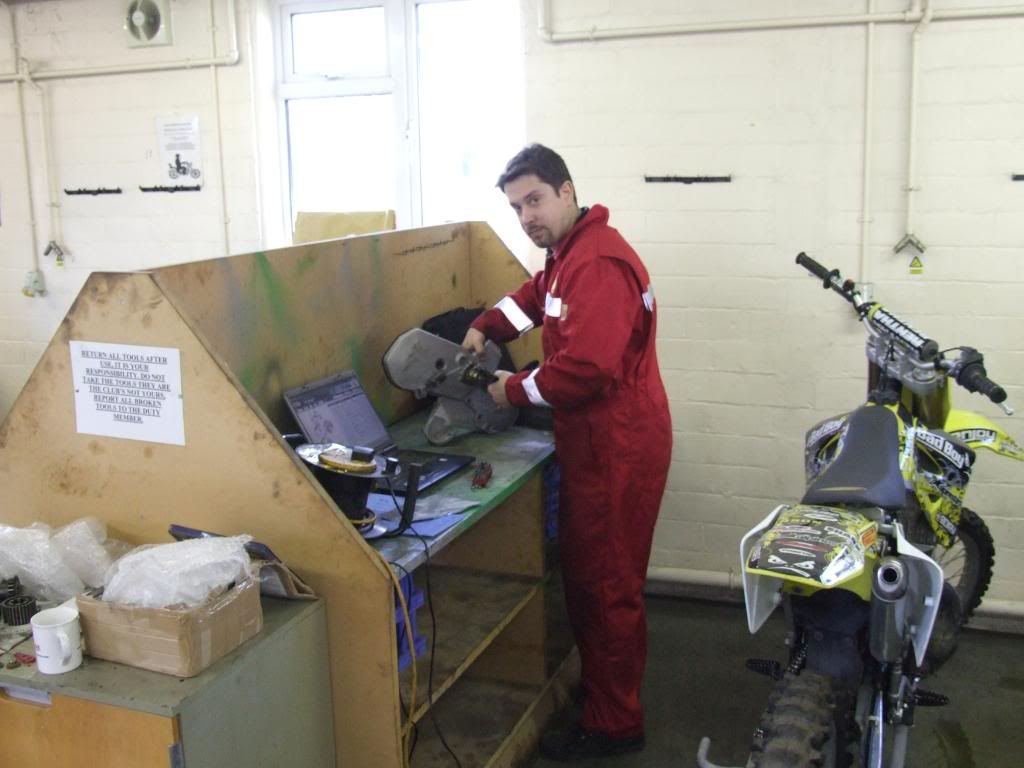 Who did all sorts of clever stuff like this:-
Which is called polishing and porting.
Now the reason I wanted to do this is because I had bought this:-
For £500 with a duff engine, that turned out not to be that duff but just needed one of these:-
An oil cooler. Of course the nasty people at Audi wouldn't sell me one; but suggested I buy the upgraded version for enough money to buy them all new super yachts. Fortunately I found an upgraded one in Holland and another nice man sold it me an the engine was sold for the equivalent of twice what I paid for the car! Result.
Now I had this:-
and my AHC being rebuilt when I came across this:-
which cost me the profit I made selling the engine! Another result.
And so Projekt AnA was born. Since then I have added 2 of these:-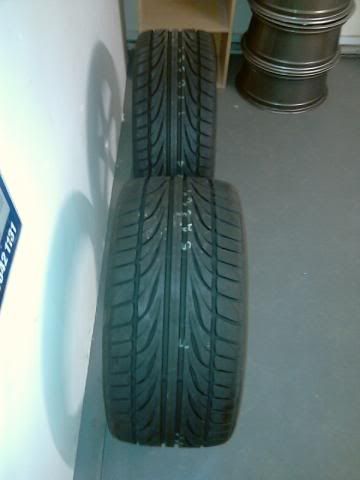 and 4 of these:-
I gave the car to a funny man who I hoped was a clever nice man who did stuff with hammers and dollys and air cutting tools and sheet ally and filers and paint and compressed air. :no:
I gave the interior to another nice man who I hoped was also cleaver who is doing stuff with leather and sewing and carpets and stuff. See more stuff, useful stuff stuff.
When I got the interior back it looked like this: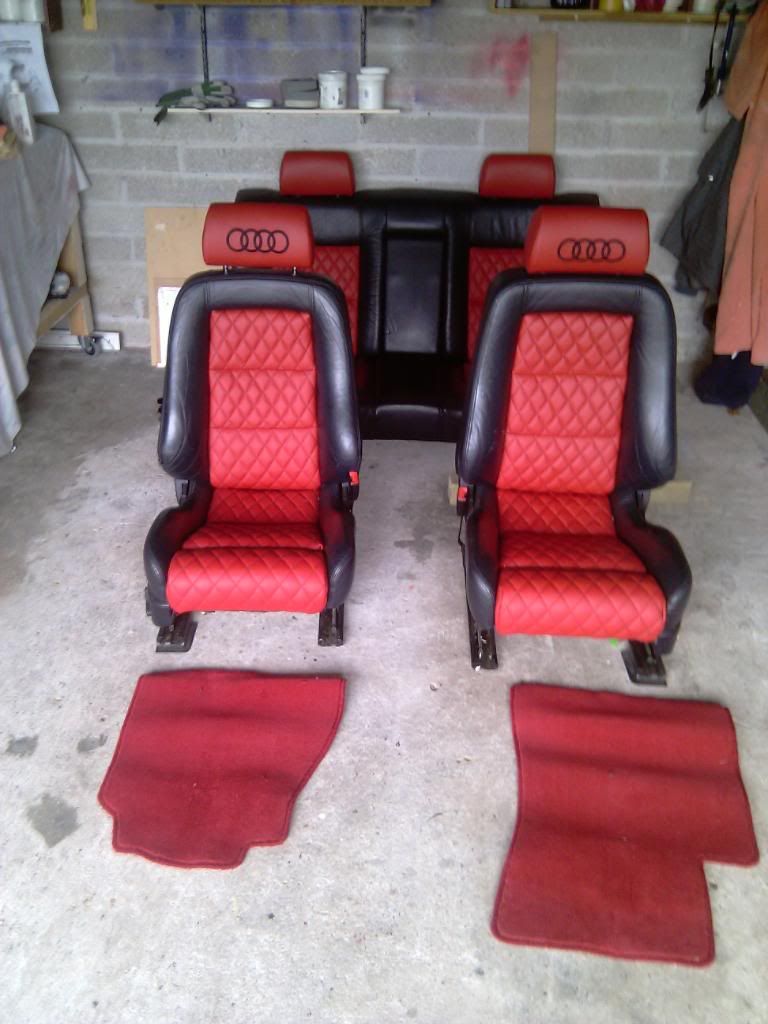 Meanwhile the bodywork was looking like this:
My body work guy turned out to have a very artistic temperament (read perfectionist) so the car went back and to a few times between engine build and body shop.
Standard and modified side by side....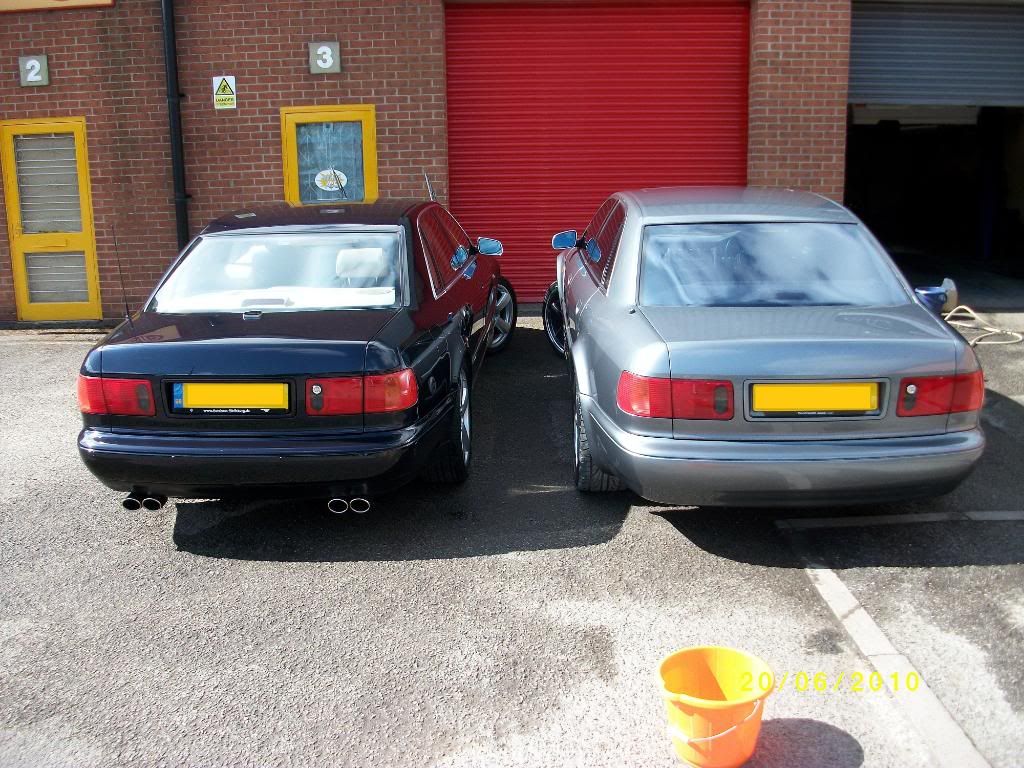 Skirts that were not all the artist wanted so are coming off for a different set....
Close up side by side.........
Still to do are the front bumper grills and maybe another redo of the side skirts.
When I got the car back from the 'Artist' (whose work i am delighted with), we put the engine in NA format for testing.
Only in NA form but the AHC growls again: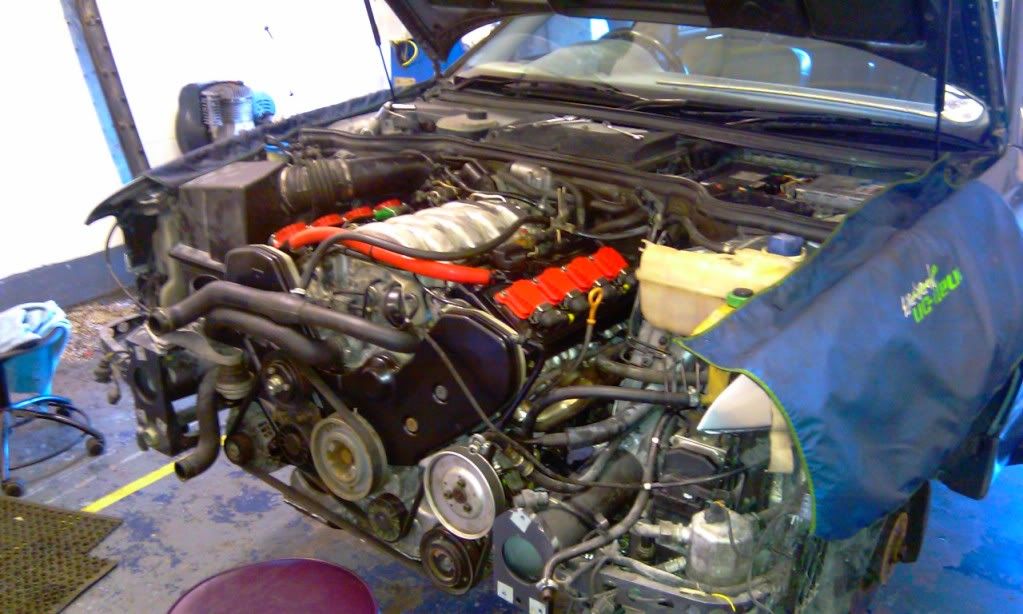 As I was fixing this only 5 hours before: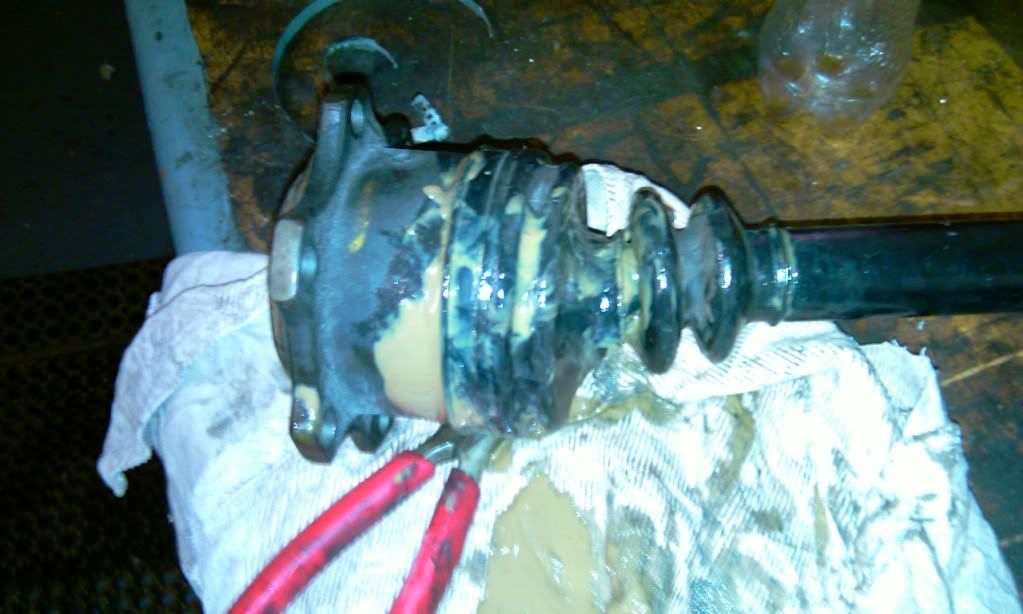 But one turn of the key and Ben (the engine builder) genius unfolds:
[url=http://s25.photobucket.com/albums/c73/whisky2000/Car/AHC%20into%20ABZ/?action=view¤t=040.mp4]Video[/url]
Mike