Firstly a big thanks to Trev and Ant for all their help and support since 2009, when the WON system was installed in my Impreza WR1.
Secondly hugh thanks to Paul Blamire (my mapper) and Richie O'Donavan at Zen Performance for all their hard work and support to get the car back to its best.
As a quick background, the car had a pretty big transform form its standard 2ltr box standard engine to a race spec 2.35 in 2010 pushing 700+hp (without nitrous). The WON install was a pro system allowing the car to either run Wet or Dry System. Decision to run Dry was chosen allowing the Syvecs ECU to control the whole system.
First outing to Pod nearing end of the 2010 season on full weight of c.1,410kg produced a decent quarter mile of 10.8 @ 128 - no Nitrous used due to clutch issues.
2011 was spent sorting a few issues and a few further mods including a refresh and some fancy footwork tweaks of the engine by Zen Performance was carried out including new flashy WON X-10 Solenoids with 150 jets.
Car was mapped by Paul Blamire (Zen Performance) at Roger Clark Motorsport's new Dyno Dynamic Rollers, renowned for its conservative readings with an estimate of c.8% below other rolling roads!
The car achieved 677.8hp on neat Shell V Power pump fuel and 709hp on Q16 Race fuel (with a tiny more boost than that used on V Power). More power if pushed but with the Nitrous to come no point in doing so and taking into account the conservative readings the the rollers give 709 is quite a bit!.
First outing since 2010 was on Sun 1st Apr this year at Pod. Decision was to retain its reduced weight of 1,370kg and run not at full boost and without nitrous to test the car's potential, as well as give me a chance to get back into the swing of things!
Best time of 4 runs (no nitrous) was a 10.6 @ 136, demonstrating the power was up from 2010 with an increase in terminals of c. 8mph. With a 1.75 60ft time, there is more in it for sure.
Next trip to Pod will be in the next 2 - 4 weeks, and aim is still to push the car without using the nitrous. Paul (mapper) believes there is a 10.4 in it as it is, which would mean the nitrous will help to push the car closer to the 9s.
Not too bad for a road going car still with full interior!
Here are pics of the car and the WON Sytem install: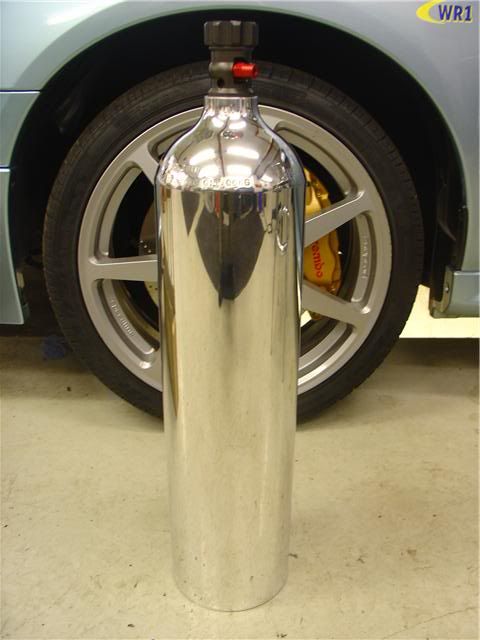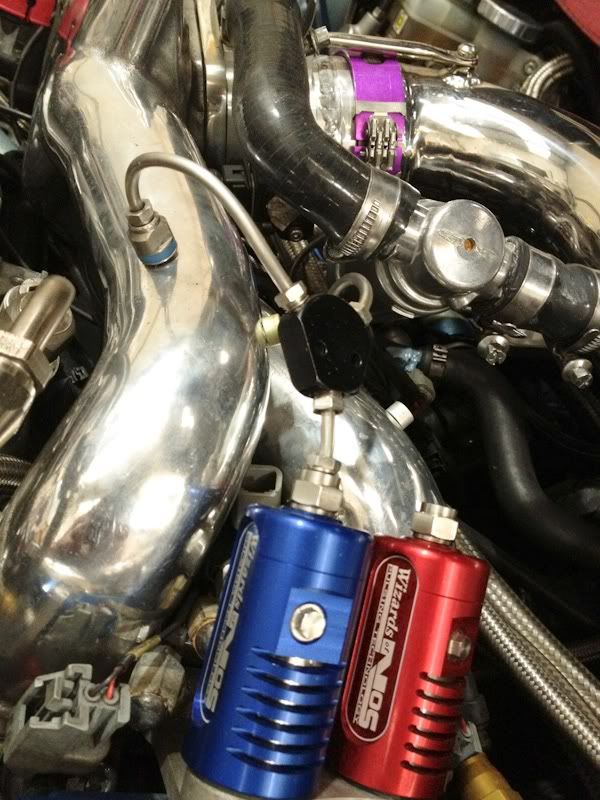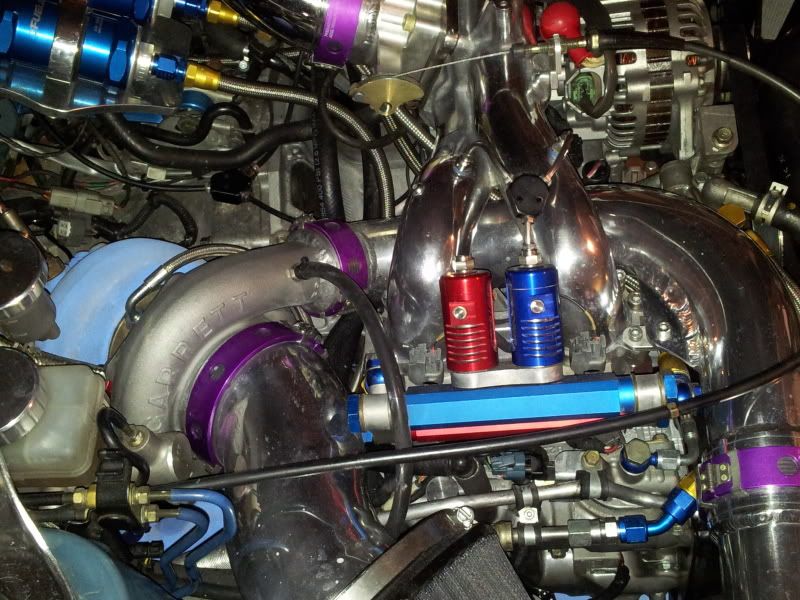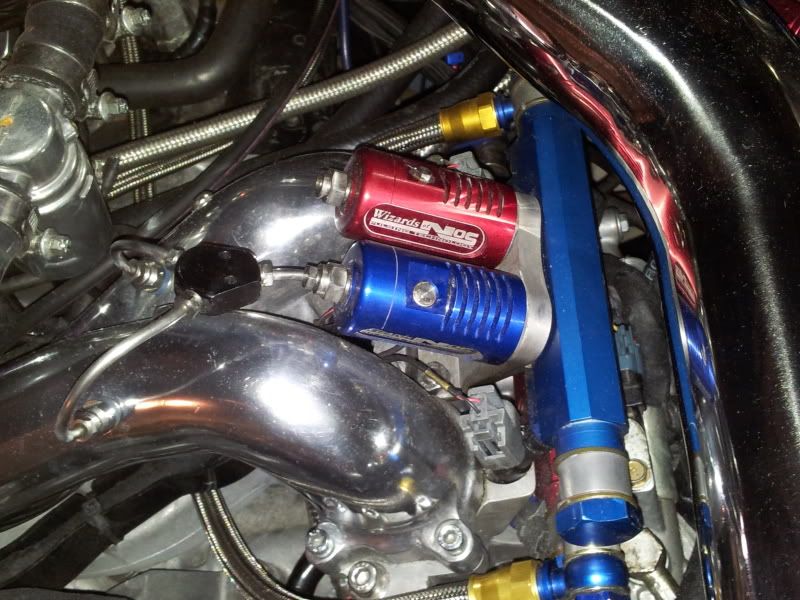 Jag